Discover Stevens® products
STEVENS is dedicated to provide the ultimate sleep solution at competitive price points with uncompromised quality.
Stevens®
Stevens offers a carefully curated collection of Bed Linen, White Fillings and Mattresses. Stevens stands out due to the utmost quality and design at affordable prices. You will have a night long sleep and wake up with revitalized energy to perform your daily activities with our Stevens.
THE BRAND
Our bed linen products especially " Softex" this unique fabric has exceptional smoothness, easy to wash , wrinkle free and comfortable. All Stevens Bedlinen product are seamless and available in floral and graphic designs suitable for both classic and modern décor. Stevens White Fill products are produced with finely carded polyester fiber and assure a lofty and resilient shape for comfortable and long lasting use.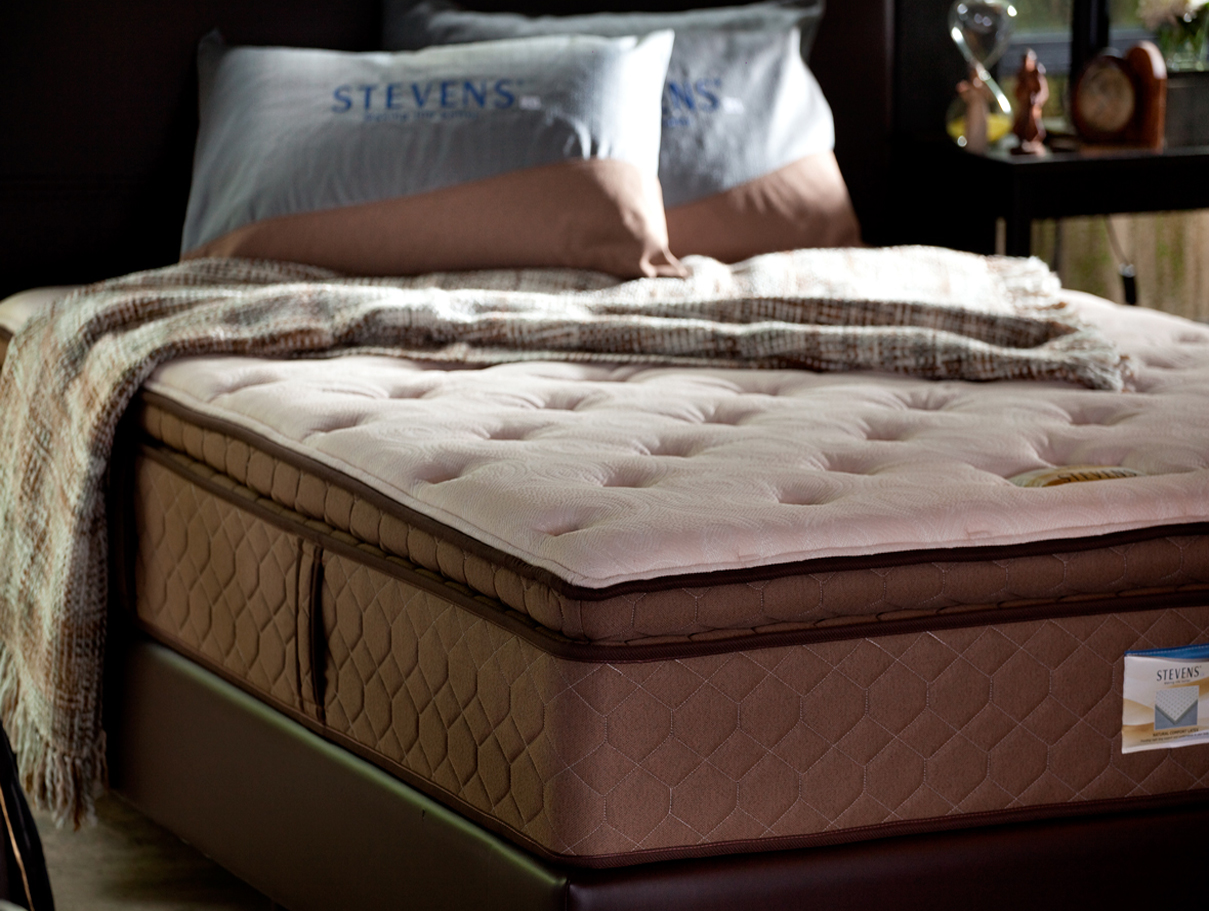 Stevens Mattresses provide long lasting comfort and deep down relaxation. High grade materials of insulation ranging from dense foam to cotton felt are used for support and durability. Stevens assures the best quality before delivery to customer's hand and offers warranty for the quality of spring maximum for 10 years.